Universal Transitional Kindergarten (UTK)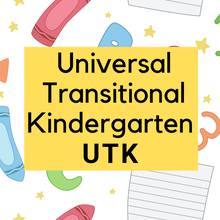 Universal Transitional Kindergarten (UTK)
This summer Governor Newsom announced the phased implementation of Universal Transitional Kindergarten (UTK) to begin in Fall of 2022, with a full implementation in 2025. At the December KSD Board Meeting staff presented information related to the KSD's initial UTK planning.
Registration open!
Informational Meetings - Recordings
January 28, 2022, 8:30 a.m.