Welcome Letter from Principal Maria Martin, July 11, 2022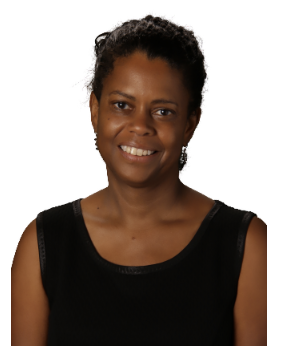 Dear Bacich Families,
I hope you are enjoying these first few weeks of summer!
A Brief Introduction
I am thrilled to be getting ready for an exciting and productive 2022-2023 school year as the new Principal of Bacich Elementary School. As you may know, I have taught at Bacich for 15 years as a kindergarten and fourth grade teacher. I feel so fortunate to be able to dive into the work of Bacich Principal. One of my priorities is to establish a renewed and strengthened partnership with parents and community members. I hope to also foster a school community where a love of learning shines bright and where everyone feels a strong sense of belonging.
The information below will help you to stay informed on staffing changes and important dates.
We Welcome Five New Teachers to Bacich
We are so fortunate to welcome five new teachers to the Bacich staff! These talented teachers bring a range of skills and prior teaching experiences which we know will enhance the learning opportunities for all of our students.
Kelsey Gallegos joins our first grade team. This past school year Kelsey was a long term substitute teacher in a kindergarten class here at Bacich. She also completed her student teaching and worked as a paraprofessional in various Bacich classrooms. Kelsey always has a positive attitude and is beloved by her students.
Kaitlin Gillespie joins our second grade team. Kaitlin is fluent in Spanish and taught English and science in Quito, Ecuador for several years. She has experience teaching first, second and fourth grades. Kaitlin was most recently the lead transitional kindergarten teacher at Jump Preschool in Mill Valley. Kaitlin has also been a soccer coach!
Adrienne Brown joins our fourth grade team after filling many roles here at Bacich. This past school year, Adrienne worked as a long term substitute teacher in both first grade and fourth grade. She also taught a third/fourth distance learning combination class in the earlier days of the Covid-19 pandemic. For many years Adrienne has been a trusted KSD substitute teacher with experience in kindergarten through fifth grade. Adrienne is also a parent in the district. Her sons, Gordon and Glenn, are Kent Falcons.
Katelyn Mamizuka joins our fourth grade team. Katelyn has been a founder and teacher at Caliber ChangeMakers Academy in Vallejo where she taught first, fourth and fifth grades. Katelyn also has experience working as an eighth grade reading intervention and core teacher at Iron Horse Middle School in San Ramon. Katelyn brings her tremendous teaching skills and experience to our fourth grade team.
Hayley Moore attended Bacich as an elementary school student and now joins our fourth grade teaching team! Hayley has been teaching third grade at Sun Valley Elementary School in San Rafael for the past four years. She brings great enthusiasm for teaching elementary students and a strong connection to our Bacich community.
New Teaching Assignments for Existing Teachers
Bacich is a dynamic school where teachers are supported in their desire to seek out new professional challenges. As a result, the following teachers are changing grade level assignments for the 2022-2023 school year.
Kerri Baetkey will teach Universal Transitional Kindergarten (UTK)
Amber Stewart will teach Universal Transitional Kindergarten (UTK)
Erica Johnson will teach Kindergarten
Jen Wallen will teach Kindergarten
Elizabeth Peterson will teach First grade
Katy Colwell will teach Third grade
Jenna Maioriello will teach Third grade
Denise Marshall will move to Kent to teach Fifth Grade
Heather Snyder will move to Kent to teach Fifth Grade
Please click here for our full Bacich staff roster for the 2022-2023 school year. Please note that we are anticipating hiring additional paraprofessionals in the coming weeks.

Mark Your Calendars Now With These Important Back To School Dates
Friday, August 19, 4 pm - UTK/K class placements available in Aeries
Monday, August 22, 4pm - 1st - 4th grade class placements available in Aeries
Monday, August 22, 6 pm - 7 pm - UTK/Kindergarten Back to School Night
Tuesday, August 23rd, 6 pm - 7pm - Bacich Family Welcome & Social
Wednesday, August 24th - First Day of School - Wednesday Early Dismissal Schedule
Tuesday, August 30 - School Picture Day
Wednesday, August 31, 6 pm - 7:30 - 1st through 4th Grade Back to School Night
School Supplies
Recommended school supply kits for Bacich students can be purchased through the KSPTA through this link until July 27th. Families can also purchase supplies on their own (find the suggested list here), or the school will provide any necessary supplies that your child might need.
I expect to send an August communication to families with more information about exciting new programs and initiatives for the 2022-2023 school year. Please feel free to reach out with any questions you may have. Wishing you a restful and happy summer!