April 12, 2021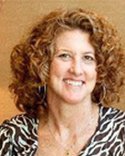 Dear Bacich Families,
Welcome back! It was a pleasure for me to walk around campus this morning and see all of the students. I truly missed them! 
Today was extra special because we had parent volunteers starting out the day with us for the first time. A big thank you to all of the parents who signed up for the first day. A special thanks to Raina Sobel for getting the parent volunteer sign ups off the ground. It makes such a difference to have parents helping out and it was extra fun for me to meet so many parents in person. I think you will find that the carline will now move even quicker and safer with more hands pitching in.
We are officially in the home stretch of the school year. These nine weeks will go by fast so hold onto your hats! Teachers are so pleased to be teaching full in-person and the students are responding positively. There are tents on campus to support small group instruction by the learning center and specialists.  You can see tables outside classrooms for small groups to work with paraprofessionals. PE and Music classes are being held outside and students get to go to the Art room and the Library for the first time all year. It is a great time to be a Bacich Bear!
Take care,
Mary Ann Spitzer
Bacich Principal
mspitzer@kentfieldschools.org
As we continue to adjust to our new normal — please see the below reminders to help create a more efficient arrival and dismissal time.
First and foremost, please remember that there will always be a car line, and it will always be a time commitment. However, some Covid safety requirements have slowed things down even more. Your patience and kind, neighborly behavior with your fellow Bacich community members also goes a long way!
Arrival:
Please do not get out of your car. We will help your student if they need help with their backpack or the door. If you need extra help, please wait until you can pull up to the front of the line so you won't be holding up traffic.
Please complete the online health screening no later than 7:45 a.m. This is when we run our reports of who has NOT filled it out and print these rosters for the folks at the gates. If the list is short, students get in faster!
Dismissal:
Please leave the handicap parking spaces available for the families who need them.
Please pull all the way forward into the #1 zone so that we can load 4 students at a time, in all four zones.
Please have your student's name and grade displayed in dark marker on the placard or a piece of paper in your window. It really makes a difference when we can call out your child's name as soon as we see it in the window.
Thank you for driving safely around the busses and leaving the crosswalk open so that pedestrians can cross the road safely.
---