August 23, 2021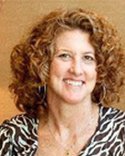 Dear Bacich Families,
Tomorrow is the big day! The first day of school is upon us! We are beyond excited to welcome back our Bacich Bears to campus for a full day. Please read on to learn more about the transition back to school.
Carline
In the morning, there will be parents at the carline at both gates to open the door of your car and greet your child as they enter school. Please stay in your car!
Dismissal/Carline - Please follow these important tips to help make carline go as smoothly as possible. We will have four grade levels leaving at the same time, so we need your help!

Write your child's name and grade clearly on the placard (we will give these out on BTSN) and place it where it can be visibly seen inside your windshield on the passenger side.
Talk to your child about what your car looks like so they can recognize it!
The carline is never very fast, please be patient and kind to other drivers.
Avoid carline altogether! Bike or walk to pick up your child.

Dismissal/Walking - If you are walking/biking to pick up your child at the end of the day, please wait at the designated parent waiting areas for your child. There will be too many people in front of school to have additional parents there. Thank you!
First Day of School
First - fourth: You may now walk your child up to the gate to drop them off. Students can walk freely into school without the health screening or temperature check at the gate. This will make it less congested at the gates. However, please do not linger at the gate so all students can get into school safely.
Kinder families, you may walk your new student to their classroom the first few days of school as needed.
Safety Reminders
Mask reminder: Public health has recommended that we require masks indoors and outdoors at school. We will be following this recommendation. Please send your child with a clean mask each day to school. We do have extra masks at school if they forget or rip a mask.
For those of you recently returning from vacation: The new decision tree for travel out of state indicates that unvaccinated people should participate in a "modified quarantine.' This allows you to send your child to school but you should monitor your child for symptoms and test after being at home for 5 days. Extracurricular activities should be postponed during this modified quarantine.
Back to School Night
We are so happy to have our BTSN in person this year! We have staggered the schedule to make it possible for parents to attend both presentations if they have two children at Bacich. Also, it minimizes the number of parents on campus for an extended period of time. Where practical, we do encourage you to consider sending only one parent to this event. Please reference the Back to School Night Schedule below.
Take care,

Mary Ann Spitzer
Bacich Principal
mspitzer@kentfieldschools.org
Back to School Night Schedule
1st and 2nd Grades
3rd and 4th Grades
5:50pm
1st and 2nd grade parents arrive and go straight to classrooms
6:00-6:45pm
Classroom presentations
6:45pm
Release any families that need to attend 3rd/4th presentations
6:50-7:10pm
Presentation to the whole school on Zoom in the classrooms
7:15pm
Dismiss 1st and 2nd grade parents
6:40pm
3rd and 4th grade parents arrive and go straight to classrooms
6:50 -7:10pm
Presentation to the whole school on Zoom in the classrooms
7:15 - 8:00pm
Classroom presentations
8:00pm
Dismiss 3rd and 4th grade parents
School Schedule
Kindergarten*
1st-2nd Grades*
3rd - 4th Grades
Aug. 24 - Sept. 7
Mon. - Fri. 8:15am - 12:00pm
Sept. 7, onward
M, T, Th, F 8:15-2:00
Wed. 8:15-12:00
M, T, Th, F 8:15-2:53
Weds. 8:15-12:15
M, T, Th, F 8:15-2:53
Wed. 8:15-12:30
*Please note adjusted school hours for grades K-2