August 24, 2020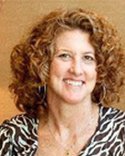 Dear Bacich Families,
As I am writing this, I realize that we all may be feeling the same way about our current situation and the start of school in distance learning--anxious, overwhelmed, apprehensive, and yes, excited! There is something to be said about all of us experiencing a similar global situation, even if we are responding to it in our own unique way, that it bands us together. I am here to offer you reassurance in these uncertain times. The Bacich teachers are ready. They are expert teachers. They love your kids before they even know them and they are beyond excited to "see" them in their morning meetings tomorrow. They have worked tirelessly to figure out how to make connections with students and make learning engaging, even if it is at a distance. Remember, it is the teacher that makes the difference, not the classroom!
Communication from Teachers: You should have already received, or will be receiving today, a communication through Parent Square from your child's teacher and/or grade level team. Please find the link to your child's first morning Zoom meeting in this communication.
Distance Learning Overview: I recently sent out the overview to our distance learning plan that includes expectations from parents. Remember, that even though we all may feel anxious, the kids are also really excited to meet their new teacher and classmates. Please help them be prepared for their first day. You can assure that your child has a healthy breakfast to start their day, help your child find a quiet place to work, clear of distractions with their necessary materials nearby, and help your child log on the first time if needed, but give them privacy to participate fully as they would at school.
Materials and Technology: I hope you were able to pick up your child's materials on Friday or today. It has been so much fun for me and the staff to see students and their families! If you did not pick up your materials, you can drop in anytime this week. Your student needs their materials to set them up for success! Remember, 3rd and 4th graders are issued a school chromebook. K-2 may receive an iPad on loan from the district as needed or use an alternative device at home.
As a new person to Bacich Elementary, I have been reminded in these past few days what a great community of people we have in Kentfield. This is the time, more than ever, to band together to create a school year of which we are all proud. It may take some stumbling and trial and error to get there, but I believe we are on the road to success. A teacher shared a great motto with me the other day and I want to share it here. Let's remind each other to be Brave over Perfect. We are bravely going where we have not gone before, it may not be perfect, but I am certain that will continue to grow and improve together and emerge victorious.
Happy First Day of School!
Warmly,
Mary Ann Spitzer
Bacich Principal
mspitzer@kentfieldschools.org