August 31, 2020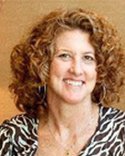 We made it together! Week one of distance learning successfully completed. I know there were some stops and starts, but together, we made it happen. I truly believe that the teamwork between the parents and the teachers was the secret ingredient to a great start. Thank you for following the parent expectations in our distance learning plan to ensure your child started off on the right track. I would be remiss not to give a shout out to our hard working, inspiring and devoted teachers. I am continually amazed at their creativity and expertise. Thank you for your kind emails letting us know you witnessed this and were pleased with their efforts. It means so much to all of us.
Technology: If you have a chromebook that isn't working correctly after basic troubleshooting, you may come to the Bacich office to exchange it for a working one. This is the same for iPads. If you requested an iPad to borrow and still need one, please call the Bacich office at 415-935-2220.
Parent Expectations in Zoom: It is very understandable that in the first week of school, parents were sitting with their child and watching a lot of the instruction over zoom. Of course, if your child needs your help, we encourage you to be available, as you are able, for support. However, for the comfort and privacy of all of the students, we ask kindly that parents do not 'attend' the live classes. Please remember that there can only be one login per student, so parents should not also login using the classroom link.
Materials pick up: Thank you for picking up your student's necessary materials and technology last week. At this point, grade levels may be asking you to return to school periodically to pick up more needed texts and workbooks. On Friday there was a Kinder and 3rd grade pick-up. If you missed this, the materials are still in the office. This week there will be a 2nd grade pick up; more information will come from the 2nd grade teachers. Please keep up with Parent Square posts to learn if your child's grade level is handing out more materials.
Back to School Night: As you can imagine, BTSN will be a bit different this year. We will hold it as a webinar on September 2, 2020 from 5-8:30 p.m. You only need to attend your child's grade level presentation. The administration will present from 5-5:25 p.m. and then again at the end to answer any questions from 8-8:30 p.m. Translation will be available.  Families received the Zoom webinar link via ParentSquare on Friday, Aug. 28, 2020.
I look forward to being with you all on BTSN. Please continue to let us know how we can help improve the distance learning experience for your child.
Warmly,
Mary Ann Spitzer
Bacich Principal
mspitzer@kentfieldschools.org