December 4, 2020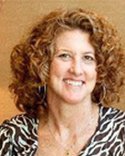 Thank you for your participation in your child's parent/teacher conferences. It is so important for your child's teacher to be able to share information with you about your child's progress. Trimester one report cards will also be available on Aeries, as well as mailed out, at the start of winter break.
Please read the important information below about full hybrid instruction, beginning next week.

Hybrid Instruction Update
General Schedule
Beginning Monday, December 7 our cohort numbers will be increasing so we can accommodate 2 larger cohorts instead of 4 smaller ones. This means that ALL of Cohort A (A1 and A2) will attend school for 5 days, December 7-11. Then, the following week, ALL of cohort B (B1 and B2) will attend school for 5 days, December 14-18.  When your child's cohort is not at school in-person, your child will still need to attend school virtually.  The instructional schedule remains the same.  

Distance vs Hybrid
All parents were asked to fill out a survey to select their child's trimester two instructional program. All families who chose either of the two hybrid options are included in the cohorts starting Monday, as we have a cohort size of 12 or less. If you chose Distance Learning, your child will stay home and continue to learn virtually through zoom.  If you did not fill out the survey, your child will remain in the same instructional program you had selected for trimester one.  Please contact the school immediately if you find that Aeries does not reflect what you have chosen. Please use this tutorial to help you find this information again in Aeries.

Cohorts A and B assignments
Cohort A comes on Monday!!
Your child's cohort assignment can be found in Aeries under 'DL Cohort'. It most likely will be the same as it was before Thanksgiving. There may have been some slight changes and you should have been contacted by our office or your child's teacher if you were affected by a change. Please review the cohort information so you are aware of when your child is attending in-person. If your child is Distance Learning only, they are still assigned an attendance cohort (DL Cohort), however you should see a 'Y' (for Yes) under the "DL" column in Aeries. Please email Lynn Bartha (lbartha@kentfieldschools.org) or your child's teacher immediately if you see something inaccurate.

Arrival and Dismissal
There are some very important components to our arrival and dismissal process to make it safe for everyone, and, hopefully, as efficient as possible. Please review the procedures here. I'd like to highlight the most important features:
EVERYDAY, you need to fill out the two Health Screening questions on ParentSquare by 7:45 a.m. You will receive a text and email reminder each day at 6:30 a.m. and 7:30 a.m  The link to the questions are in the reminder. It is quick and easy once you do it a few times. If your answer to either question is "yes," you do NOT send your child to school. If you do not fill it out, your child will be stopped at the gate and will not be allowed to enter campus until we get a hold of you and ask you the two questions!
Please pick up or print a placard to place in your passenger side, dashboard window so that during dismissal we can easily find your child and quickly escort them to your car. Please always pull up to the furthest open space available and we will have your child meet you in that space.
If possible, please use the same gate for pick up and drop off.
If you have two students with different dismissal times, you may come to the later time to pick up both students at once.
Parents cannot walk their students all the way to the gate for the safety of all students and parents. Please direct your child to walk toward the gates and stand on a dot to wait to be welcomed into campus.
Safety Resources and Reminders
Please review the Parent/Student Health Pledge and sign it with your child, if you have not already. This will also be available to sign digitally on Parent Square shortly. Here are some other safety resources that I have already shared that you may wish to review:
Bacich SSSPP document
Hand hygiene video
Mask wearing video
Bathroom protocol document
Teacher safety video

Looking forward to seeing the Cohort A on Monday!

Mary Ann Spitzer
Mary Ann Spitzer
Bacich Principal
mspitzer@kentfieldschools.org