December 7, 2020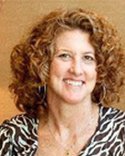 Dear Bacich Families,
Thank you so much to the fabulous cohort A group! We had almost all families fill out the health screening this morning, so we had very few students we had to stop at the gate. Nice work! Please continue to fill out the health screening form on Parent Square each morning before 7:45am. Also, carline was a dream! We appreciate that you followed procedures and made the arrival and dismissal process efficient and safe. Today was a great day with over 200 students on campus.
I hope you had the opportunity to view the Michael Tyler webinar event on Thursday of last week with your child. It was such a beautiful display of the social justice work that is happening here at Bacich as well as an opportunity to get to know the author behind the book, The Skin You Live In, which we used as inspiration for student self-portraits, positive affirmations, and poems about their identity. Michael Tyler shared many inspirational thoughts and stories about acceptance of others and valuing yourself. If you missed this great event, check out the video here. At the end of the webinar, there is a video of Michael reading his book aloud that is a real treat. Our art teacher, Barbara Libby, made the connection with Michael on Twitter and he agreed to come speak to our students with the only payment being to buy 30 of his books and hand them out to local county elementary schools. We plan to give them to all elementary schools in Marin county. If you would like to buy a book and donate to this cause, please drop it off in our front office.
Thank you for your participation in parent/teacher conferences. More student feedback to come, as teachers are currently working on report cards and they will be available for viewing in Aeries on December 18th.
Have a great week!
Mary Ann Spitzer
Bacich Principal
mspitzer@kentfieldschools.org