December 15, 2020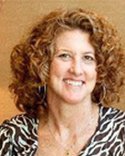 Dear Bacich Families,
We had a great first day with our Cohort B students! The sun shined on us and the internet is hanging in there! I love walking around and poking my head into every classroom to see what exciting activity the teachers have planned and to hear the students greet me saying 'Good morning Ms. Spitzer!'. And who knew that recess duty would be the highlight of my day? Your kids are so funny, curious, and kind. It is a joy to be with them.
Thank you so much to many of you who have already signed the Community Health Pledge. Forgive me if you turned in a printed version before Thanksgiving and are still getting notifications on Parent Square. I had to send the Parent Square digital form to everyone. You may 'sign' it again on Parent Square to avoid my reminders! Thank you for your understanding. This Pledge is a commitment to our Bacich community to be safe and stay safe for the sake of our families and each other. I appreciate you taking the time to review it carefully. As a reminder, we are now in Shelter in Place, so please see the guidelines and resources in the Superintendent's letter.
Please take a look at these fabulous and uplifting videos (Oh Tannenbaum and Jingle Bell Rock) that our awesome Enrichment teachers put together. Who knew our PE teachers and Art teacher could sing, too?! This is just one more example of how Bacich teachers continue to impress and amaze every day!
I hope you have a fabulous Winter Break!
Mary Ann Spitzer
Bacich Principal
mspitzer@kentfieldschools.org