February 1, 2021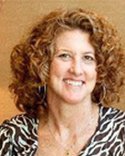 Dear Bacich Families,
Our Kindness Challenge Week was a grand success! If you have a minute and want to see some of our kindness acts, take a look at our school padlet. Students are continuing to make peace paper cranes, we have 323 so far, as well as wish links for our wishing tree in the courtyard. Speaking of kindness, Valentine's Day is this month. To keep our students safe, and to be fair to the zoomies, we will not be passing out individual Valentine's Day cards at school. Many classes have special activities planned, but please do not send your child to school with cards or candy to share with their classmates.
As you may know, the Bacich community experienced a terrible tragedy with the unexpected death of the father of one of our students. Our hearts go out to this family and I am humbled by how the Bacich community has stepped up to support them. Some students are already aware of this tragedy if they are in this young man's class, and others may have heard through their parents or friends. Our counselor, Maia Yamasaki, offers this article with tips on how to help your child comfort a grieving friend as well as some helpful tips to help you talk with your child about death in general. If you have any questions or concerns, please reach out to Maia, myamasaki@kentfieldschools.org. Thank you for being such a kind and supportive community.
The first Principal Chat is next week on February 10 at 8:45 a.m. I have only received a few responses to my questionnaire about topics that interest you. Please take some time this week to let me know which topics you would most like to discuss in our monthly Chats.
We have started a new feature in the Bacich Bear Broadcast, spotlighting teachers, students and/or student work each week. Check out our first spotlight of Mrs. Warnick for Book 'Shelfie' day!
Have a great week!
Mary Ann Spitzer
Bacich Principal
mspitzer@kentfieldschools.org