February 8, 2021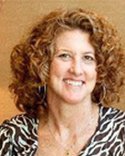 Dear Bacich Families,
I hope you all enjoyed the beautiful sunshine this weekend! I finally pruned my roses, a little late, but hopefully they will be no worse for the wear!
Here is what is on the school schedule horizon: This week is hybrid instruction for Cohorts A and L, and then we have mid-winter break for one week (February 15-19). Following break, we will have one week of Distance Learning for all cohorts. Then, on March 1, we will return to school in person with Cohorts B and L.
Also, this week is our first Principal Chat on Wednesday morning, February 11th at 8:45 a.m. The Zoom link will be sent via a ParentSquare notice. The topics will be Simultaneous Instruction, Common Core Standards, and Digital Citizenship all wrapped up into one! In this new era of instruction during the pandemic, we will share ideas on how to best support our students at school and at home in these areas. Please be prepared to participate with your ideas, concerns, and questions. There will be translation available.
Tomorrow night at the board meeting, there will be a spotlight on third grade at about 5:20 p.m.! You don't want to miss seeing some of our third grade teachers and students sharing recent projects and successes.
A few quick reminders for all of the in-person dismissal carline participants, to help carline move smoothly and safely:
Please place a placard/piece of paper with your child's name and grade on it in your front window! This helps so much when we are trying to identify students to quickly come up into the loading areas.
At the Sir Francis Drake parking lot, there are 4 loading areas that are numbered on the ground. Normally, Mr. Chris Rosenberry is standing in area 1, Ms. Gretchen Harris is in area 2/3 and Ms. Lynn Bartha or I are near zone 4, reading the placards and calling out names and sending students to the correct area.
Please pull all the way forward behind the car in front of you and your child will come to that area. Please do not encourage your child to come to your car in the line, as they will be directed to go to the nearest loading area for safety and so the line moves quickly.
Thank you!
I hope you all enjoy quality family time during the break!
Take care,
Mary Ann Spitzer
Bacich Principal
mspitzer@kentfieldschools.org