February 22, 2021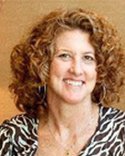 Dear Bacich Families,
Welcome back from mid-winter break! I hope you all enjoyed some down time with family. I actually found time to read a whole book, so my break was a success! 
I want to thank so many of our Bacich families for the positive emails of support we have received lately. It means so much to me when parents take the time to recognize the great work that is being done by our teachers. I know we are all impatiently waiting for the day we can have all students in school everyday, but the acknowledgement of the excellent instruction that is happening now is very heartening.
Trimester 2 is coming to a close on March 12 and there are many changes on the horizon. We will be reviewing the success of our "cohort L" intervention and make adjustments as needed.  
Additionally, we will be surveying families soon to see if any of our current all-distance learners would like to move to hybrid instruction at the start of trimester 3, as well as asking families if they would like to participate in full in-person instruction when the time comes. Our Bacich Work Group has been hard at work designing a full in-person schedule that prioritizes safety and provides optimal in person instruction for students. We will share more information soon about the details of this plan to aid you in your program selection.
This month, the Character Pillar we will be focusing on at Bacich is Respect.  Our counselor, Ms. Yamasaki, will visit each classroom to share a story and teach an interactive lesson. As February is also Black History Month, she will be reading a book authored by none other than our first African American President, Barack Obama. This book is a beautiful tribute to groundbreaking Black Americans like Jackie Robinson, Martin Luther King, Billie Holiday and Abraham Lincoln.  Through this book, "Obama sees the traits of these heroes in his own children and within all of America's children." The classes will have a follow up discussion about how President Obama showed respect to these courageous individuals through his book and his life, and how we can show respect to one another, and people in our past by our actions. 
Take care,
Mary Ann Spitzer
Bacich Principal
mspitzer@kentfieldschools.org