January 4, 2021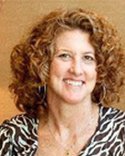 Dear Bacich Families,
Happy New Year! Reflecting on my short time at Bacich, beginning in June, 2020, I am humbled by the collective work parents, teachers, staff and students have done to continue "school" in the best way possible during this pandemic. I learned that the Bacich community has a lot of pride in the high level of instruction that is a tradition at their school. This summer, we did not predict that we would begin this school year still in distance learning. We worked all summer making plans for hybrid instruction. Teachers had only days to transition into all distance learning, and rose to the challenge. Our teachers, unlike other schools, opted to teach live all day, from 8:30 a.m. to 1:00 p.m., instead of offering hours of asynchronous instruction. Parents responded by making sure their student had a place at home to work, where their supplies were organized and made sure they had a working device to login to their Zoom classes. We started hybrid instruction just before Thanksgiving break and, it is hard to believe, but we have only had a total of 18 days with students on campus, and only 10 days were with the larger cohorts of 12. Again, the parents, teachers, staff and students have been amazing, following protocols and keeping our school community safe.
What is most impressive is the teachers and paraprofessionals continuing to provide the best instruction possible. The learning curve for simultaneous instruction and all of the additional technology has been steep, but teachers are, again, rising to the challenge. Our focus this second trimester, in addition to continuous improvement of simultaneous instruction, is to hone in on our formative assessments, interventions and differentiated instruction to address student learning gaps that may have occurred during this time. Of course, we will continue to keep your child's social emotional health at the forefront. Please reach out to Bacich staff with concerns or questions. We are here for you and your child.
Take care,
Mary Ann Spitzer
Bacich Principal
mspitzer@kentfieldschools.org