January 11, 2021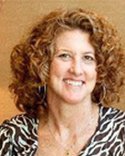 Dear Bacich Families,
It is such a treat to have students back on campus!  Thank you for your attention to the new Health Screening question about travel and gathering.  Our number one concern is the safety of all students and staff during this time of the Stay at Home order.  The teachers are feeling more and more comfortable with simultaneous instruction each day and the energy on campus is very positive. It feels good to be a Bacich Bear!
Although the New Year did not start off as positive as we hoped, with the recent events at our nation's capital, Bacich teachers rose to the occasion and provided space for students to discuss the power of words and actions, discuss and plan how to solve problems, learn how to respect people's differences and, for fourth graders, learn more about democracy and the impact of the Electoral College vote count.  Teachers will continue to address current events as they connect to social justice issues, in an age appropriate way, throughout the school year.  
December ended positively for many children and families in our county thanks to generous donations from Bacich families.  The Marin Community Clinics toy drive, with your help, collected 1,320 gifts for children 0-12.  They gave away 850 toys at the San Rafael Health Hub and 470 toys in Novato. Also, they were able to serve 530 households with food assistance and their weekly COVID education, while helping 69 COVID positive families with food delivery in collaboration with the County of Marin. They also gave away 200 Disney masks.  Thank you to all of the Bacich families who donated to make this possible and to Jessica Hollman for coordinating.
Have a great week,
Mary Ann Spitzer
Bacich Principal
mspitzer@kentfieldschools.org