January 19, 2021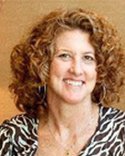 Dear Bacich Families,
Today we welcomed cohort B hybrid students back to school! It has been so fun for me to see all of the new faces on campus. It is hard to believe that I haven't seen them in person since before winter break! As the superintendent shared in her newsletter, we are also permitted by public health to invite a small amount of students back to be a part of both cohorts, while still keeping our stable cohort number to 12 or less. This targeted intervention will support our students who need assistance in accelerating their learning, and we are pleased to offer this opportunity.
Students watched a special Bacich Bear Broadcast this morning focusing on the inspiration to be peaceful 'changemakers' from Dr. Martin Luther King Jr (MLK). Bacich Bear and Mary Bear make a special appearance and encourage our students to make paper cranes for peace and positive wishes for our world. Our Enrichment teachers also created an inspiring video tribute to MLK that most classroom teachers showed last week. Next month is Black History Month, so we will continue our instruction in Social Justice as it pertains to recognizing prominent black historical figures. Please make time to talk with your child about the powerful things they are learning in school.
I am excited to begin monthly Principal Chats beginning in February. Please be on the lookout for a survey for parents to share their interests for topics of our "chats." The format will include a short presentation as well as an informal roundtable discussion about the chosen topic. I am very excited to begin these chats and build deeper connections with the Bacich parent community. Please reach out to me with any questions or thoughts about the Principal Chats.
Have a great week,
Mary Ann Spitzer
Bacich Principal
mspitzer@kentfieldschools.org