January 25, 2021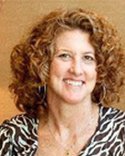 Dear Bacich Families,
We have signed up Bacich Elementary to participate in the Great Kindness Challenge.  This event started 10 years ago with just 3 schools in California and now there are over 15 million students in 30,000 schools in 115 countries participating in the Great Kindness Challenge. This week, Bacich students are encouraged to perform acts of kindness for others and themselves.  They will receive a list of sample Kind Acts and they are challenged to complete as many as possible.  In the Bacich Bear Broadcast, I encouraged students to record at least 10 kind acts this week.  If they choose to accept this challenge, they can record these acts on a Bacich Bear Acts of Kindness page and even post them to the school padlet for everyone to see.  
It is going to be a wet one this week! If your student is a "roomie" this week, please send them with easy to eat snacks, as they most likely will be standing outside under shelter to eat their snacks, instead of sitting down at tables or on the ground.  Also, make sure they have warm clothing, as we still keep doors and some windows open while students are in class.
I mentioned my desire to hold "Principal Chats" beginning in February.  I would really like to know what parents would most like to chat about!  I have my ideas, but I would also like to hear from you.  Please take a minute to fill out this short questionnaire to help me plan our topics for the rest of the year.  Our first Principal Chat is scheduled for Wednesday, February 10 at 8:45am.  As my intention for these chats is to be live one day and include coffee and treats, I would like to try to hold the meetings in the morning, right after school begins.  If this time proves to be unpopular, we can find a more convenient time.
Stay dry!
Mary Ann Spitzer
Bacich Principal
mspitzer@kentfieldschools.org