June 7, 2021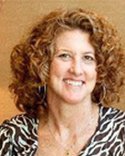 Dear Bacich Families,
Five more days of learning and fun for our Bacich students! Please read the Bacich section of this newsletter for many important updates.
Sadly, we have to say goodbye to two of our most beloved staff members at the end of this school year. Our counselor, Maia Yamasaki, and her sweet family, are moving to Oregon in a few short days. Maia has been a favorite counselor at Bacich for nine years and will be dearly missed. Also, Jan Canon, the mother of us all, is retiring. Jan has worked at Bacich in different roles for almost 30 years. She will be missed for her caring, supportive nature as well as her witty sense of humor. Bacich will not be the same without her. Please join the School Board meeting tomorrow night where we will be honoring them and other Kentfield staff.
Oh, what a year it has been! The resilience of our students, staff and community is something to behold. I feel a sense of pride as the year is coming to an end, when I reflect on all that we have accomplished and survived together. Let's be grateful for these obstacles as they only served to make us stronger!
It is so wonderful that Marin is now in the yellow tier and things are slowly returning to something more familiar. I wish for you a joyful summer with time to relax and renew.
Take care,