March 1, 2021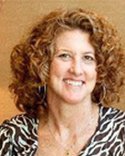 Dear Bacich Families,
It's March 1st! Today we welcomed cohorts B and L back to campus. It is so joyful to be back with students on campus in this beautiful sunshine. This month we kick off two exciting educational campaigns. The first is Women's History Month. We will be addressing Women's History month by learning about women's contributions and achievements throughout history, through literature and curriculum resources. The second campaign is Read Across America. This is a nationally celebrated time where we put the spotlight on reading and its benefits.  This year, the theme is to "create and celebrate a nation of diverse readers." Teachers have many reading and diversity focused activities planned for the next two weeks. Please ask your child about these two topics and join in on the conversation! Check out the Bacich Bear Broadcast for more information. I know that many of you are looking forward to the day in which your child/ren will be back in school everyday. Please know that Bacich staff continues to plan for the safe return of all students; we are diligently planning out all the safety protocols and procedures to accommodate such a large number of students coming to school each day.
This Tuesday from 5 to 6 p.m., there will be a KSD Community Office Hours where I will be sharing the basic schedule and design of our full in person plan.  This information is important, as you will be filling out a survey subsequently, to indicate your child's choice for the final trimester of the school year. 
Trimester two ends on March 12th.  In the next two weeks, teachers will complete final student assessments, and then in the following weeks, enter grades and comments onto the report cards.  Report cards will be available to families by March 27.  Also, as trimester two is coming to an end, we will be surveying families who participated in the Cohort L intervention, as well as reviewing student data, to evaluate the effectiveness of the intervention.  Families of Cohort L students, please keep an eye out for a Parent Square notification to fill out an evaluation this week.
I hope you all have a great week.
Take care,
Mary Ann Spitzer
Bacich Principal
mspitzer@kentfieldschools.org