March 9, 2021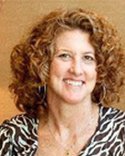 Dear Bacich Families,
We welcomed Cohort A back to school today and with mid-winter break and distance learning in between, it felt like a special homecoming! I truly cannot wait until we see all of these beautiful faces at school everyday. This Wednesday morning at 8:45 a.m., I will be holding my second Principal Chat. There, parents will be able to ask all of their burning questions about full in person instruction and also provide feedback for improvements. It is incredible that we are embarking on yet another change in our instructional program (Bacich 2.2?!), but together we can do anything! Look for your invitation to the Principal Chat with the Zoom link on Parent Square.
Currently, the Bacich campus is still closed to the public on the weekend. It has been reported that school aged kids are hopping our fences on the weekends and letting other kids on campus. Once here, they have been seen playing and riding around without masks, and have even climbed on the roof! Please speak with your older children (middle school aged) about safety and making good choices so that we can keep all students safe at Bacich, even on the weekends!
This week, continuing our celebration of books and reading, our teachers are focusing more on literally "reading across America" and reading/listening to books from the diverse regions of the United States. Please take some time to listen to this week's Bacich Bear Broadcast and hear students from each grade level sharing about the books that they have read.
Have a great week!
Take care,
Mary Ann Spitzer
Bacich Principal
mspitzer@kentfieldschools.org