March 15, 2021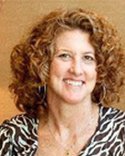 Dear Bacich Families,
You can feel the excitement on campus as we prepare for full In-Person Instruction on March 22. Teachers and staff are hard at work updating support staff schedules and protocols as well as preparing their classrooms to accommodate over 500 students on campus again. Please continue to keep a look out for my "Full In-Person Updates" on Parent Square. There will be more updates this week to clarify the distance learning program and teachers, quarantine protocols, and safety protocols.  Here are a few of the previously shared updates in case you missed them, as well as a few other important details.
Full In-Person Instruction begins on March 22. Students will be in class with their current teachers and classmates with their desks four feet apart. We will continue to follow safety protocols for recess, snack, and bathroom breaks.  
On March 22, teachers will review expectations and protocols with all students, similarly to the first day of school. So don't worry if your child is returning in person for the first time. They will receive a warm welcome and plenty of guidance.
If you selected Distance Learning, beginning on March 22 also, your student will receive instruction through Zoom, without any "roomies" present. Distance Learning families will receive a separate update in ParentSquare for their eyes only, that will spell out the details of the program as early as this Tuesday.
My second Principal Chat was held last Wednesday morning and the topic was Full In-Person Instruction; FAQs. It was well attended with lots of great parent perspectives. If you missed it, please find the recording here.
There are new arrival and dismissal times for some grade levels, so that we can have safe, staggered arrivals and dismissals. Thank you for adapting to this new schedule. If you are having trouble accommodating this schedule, please reach out to me and we can problem solve.  

Kinder arrives at 8:15 a.m. and school begins at 8:30 a.m. Dismissal 12:00 p.m.
First and second arrive at 8:00 a.m. and school begins at 8:10. Dismissal 12:40 p.m.
Third and fourth arrive after 8:10 a.m. and school begins at 8:30 a.m. Dismissal 1:10 p.m.

This Friday, March 19 is an asynchronous day of instruction. No students should report to campus. Please have your child join their class Zoom for their Morning Meeting where they will receive instructions for the day. Paraprofessionals will also be available on Zoom for scheduled parts of the morning to provide support and answer questions. Teachers will be using this time for final preparations for full in person instruction.
There are so many moving parts to having all students on campus, and we are up for the challenge! Thank you for your patience and support.
Take care,
Mary Ann Spitzer
Bacich Principal
mspitzer@kentfieldschools.org