March 22, 2021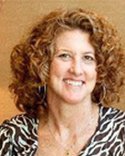 Dear Bacich Families,
By the time you are reading this, we will have had our first day of full in person instruction! It certainly felt like the first day of school around campus today. Classrooms were all set up so beautifully with materials and names tags (and hand sanitizer!) on all of the desks. Teachers treated today like the first day of school and taught expectations and routines, as well as played get to know you games. Drop off went rather well, and it's my favorite part of the day, greeting students. It would go even better if everyone can continue to remember to please fill out the health screening before 7:45am each day. Recess was exhausting, but students are learning to follow the protocols with more people on campus and we have added additional supervision to help out. One scene moved me as I saw two boys sitting 6 feet apart on either side of a recess zone. When I approached them, they let me know that they were good friends and had not seen each other in person since Valentine's Day. They talked for the whole recess! Carline for dismissal went pretty well for the first day, with students waiting on our increased number of dots and parents showing patience and flexibility. Please remember to display your child's name and grade on a piece of paper (or this placard) in the front window. This makes the carline go so much easier and faster.
I put together a video of our safety procedures for students that will give you a window into how things are run on campus. Your child will see the video in school, but you are welcome to review it again with them. Even though school is feeling more like normal, we have to remember that it isn't, so we continue to be vigilant with our safety protocols. Thank you for talking to your student about mask wearing, hand hygiene and social distancing. With these three elements mastered, I know we will be able to keep everyone safe.
As you may be aware, this year at Bacich we have prioritized integrating Social Justice Standards into our daily curriculum. It has been a fabulous experience for all of us and a highlight was bringing Michael Tyler to our school community through a webinar interview where we also highlighted our students' work on skin color. These lessons helped develop the Social Justice elements of identity as well as learning about and respecting the diverse identities of others. As you may imagine, building this base with our students has created a pathway to discuss the difficult topics of racism and discrimination. Now here we are with the recent uptick in violence and discrimination against Asian Americans during the pandemic. Some of our social justice committee members responded by creating this video where they weave together the themes of social justice while educating students about Asian Americans. This excellent video was brought together quickly by Becky Poon, Thalia Milano and Barbara Libby of our social justice committee, and stars Annie Su and Marjorie Bukowski. It focuses on amplifying the voices of Asian Americans and valuing their identity. At the end of the interview, there is a short video of the book Eyes That Kiss in the Corners that depicts four Asian women in the same family and the beauty of the shape of their eyes. It also makes wonderful connections for students to our current social justice work and curriculum. Your child will watch this video early this week. We hope this may start a conversation with you and your child at home.
Take care,
Mary Ann Spitzer
Bacich Principal
mspitzer@kentfieldschools.org