March 29, 2021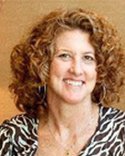 Dear Bacich Families,
One week of full in person instruction under our belts and we feel so good! Thank you for all of your support and encouragement through emails, phone calls, signs, balloons and general good vibes. We feel it!
Report cards were made available on Aeries last Friday. We also sent some hard copies home, for those who requested it, in student backpacks on Friday. Please let us know if you need help accessing the report card online or would like a hard copy. You may email Lynn Bartha at lbartha@kentfieldschools.org. If you have any questions about the specific scores on your child's report card, please contact their classroom teacher.
This Wednesday, March 31, is César Chávez Day, which is his birthday. It was made a US federal commemorative holiday by President Obama in 2014, but the push to make it a national holiday started as early as 2006. Americans are urged to "observe this day with appropriate service, community, and educational programs to honor César Chávez's enduring legacy." In age appropriate ways, students at Bacich will be learning about the labor movement that Chávez, Dolores Huerta and many Mexican and Filipino Americans created to bring fair treatment and wages for laborers across America. Please talk to your child about what they learned.
As we look towards the spring break, I know I will miss the energy and kindness I receive from your children each day. On Mondays, I make it a point to visit every classroom and say good morning to all of our students. It gives me so much pleasure to hear them greet me in return and treat me as if they are so pleased to see me too! I truly value the privilege of being their principal.
Enjoy this sunny week!
Mary Ann Spitzer
Bacich Principal
mspitzer@kentfieldschools.org
As we continue to adjust to our new normal — please see the below reminders to help create a more efficient arrival and dismissal time.
First and foremost, please remember that there will always be a car line, and it will always be a time commitment. However, some Covid safety requirements have slowed things down even more. Your patience and kind, neighborly behavior with your fellow Bacich community members also goes a long way!
Arrival:
Please do not get out of your car. We will help your student if they need help with their backpack or the door. If you need extra help, please wait until you can pull up to the front of the line so you won't be holding up traffic.
Please complete the online health screening no later than 7:45 a.m. This is when we run our reports of who has NOT filled it out and print these rosters for the folks at the gates. If the list is short, students get in faster!
Dismissal:
Please leave the handicap parking spaces available for the families who need them.
Please pull all the way forward into the #1 zone so that we can load 4 students at a time, in all four zones.
Please have your student's name and grade displayed in dark marker on the placard or a piece of paper in your window. It really makes a difference when we can call out your child's name as soon as we see it in the window.
Thank you for driving safely around the busses and leaving the crosswalk open so that pedestrians can cross the road safely.
---