May 10, 2021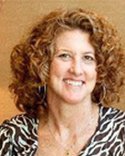 Dear Bacich Families,
A special thanks to all of the parents who made last week so meaningful for our staff. We could really feel the love and appreciation on campus all week.
We are in full swing this month reading about and discussing our abilities and differences. Students are learning about growth mindset and the power of "yet." They are also learning that sometimes people's abilities are different, but we are all people and we can also have many things in common. And we highlight the greatest message of all, "It is always more fun when we make room for everyone." Please consider talking to your child about what they are learning.
I am excited to share that fourth grade promotion will be held outside for their immediate family members to be able to attend. There are important health guidelines we will need to follow that include social distancing, number of guests and mask wearing, but I know it will be a joyous event. We also plan to livestream the promotion into the classrooms so all students will be able to watch the short ceremony. Promotion will begin at 9:00 a.m on Friday, June 11, 2021. A recording of the event will also be made available.
I'd like to remind you of my Parent Square post about needing applicants for School Site Council. Thank you for taking the time to consider being a part of this important committee. All the information you need to know can be found on the post linked above.
Finally, save the date for our last Principal Chat on May 19 at 8:45 a.m. The topic is End of the Year Updates and Next Year Plans. Please come with your questions and feedback. I am looking forward to a great final chat.
Take care,
Mary Ann Spitzer
Bacich Principal
mspitzer@kentfieldschools.org