November 2, 2020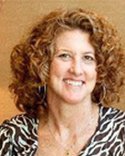 Dear Bacich Community,
I hope all of you had a great weekend and found a way to enjoy it safely. The Zoom Halloween parties and activities were so much fun on Friday!  Thank you to the parents who participated and to the PTA for their organization. The BooGrams from KIK also added a nice touch to the festivities.
Our hybrid instruction pilots have finished and teachers and staff are spending their time now preparing for hybrid instruction on a larger scale, based on the knowledge acquired during the pilots. You can expect to hear from me later this week with more information and details about how all of this will work. I will be sending an additional post this evening requesting that you confirm your decision to return in-person or distance learning, to be sure our cohorts are created with the most up-to-date information. Finally, we will be finalizing our arrival and dismissal protocols, so we will also need to survey which gates students will enter, based on their neighborhood, grade and mode of transportation. Thank you for your cooperation with all of this data gathering.
As you may have heard, through excellent kik fundraising and additional funds from the district, the Bacich playground project is now in full swing. We would like some help with the playground structure design. To make sure we include all voices, we are creating a stakeholder group.  If you are interested in representing Bacich parents, please fill out this quick survey to let me know.
Have a great week!
Mary Ann Spitzer
Bacich Principal
mspitzer@kentfieldschools.org