November 7, 2020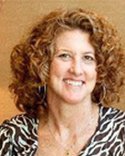 Dear Bacich Families,
In just a few short days we will be beginning our school-wide hybrid instruction program! As you may know, we had the concern of having more students who wanted to return to campus in our hybrid model than we could accommodate within the requirements of Phase 4 (cohorts of 8), while still adhering to our model of keeping students with their classroom teachers. Happily, we have found a way to welcome all interested students back on to campus.
We had previously designed Cohorts A and B based on siblings, educational needs, and special circumstances. To accommodate the necessary smaller cohort size of Phase 4, we have divided these cohorts in half again, making A1, A2, and B1, B2 cohorts. This will help us get every student who wishes to be in hybrid onto campus, while providing a model that will easily transition into full A/B cohorts (12 or fewer) in Phase 5, as soon as we are able. I apologize, however, that as we make these temporary smaller cohorts, we are finding that some siblings may not be able to be in the same cohort.
To transition confidently into hybrid instruction, we will welcome smaller cohorts of students, according to the schedule below, from November 12 to November 24. These smaller cohorts will each come to campus 2 days in a row before Thanksgiving. During this time, students will have the opportunity to be oriented to hybrid instruction as "roomies" (in-person) and "zoomies" (distance learning) and to learn the many new school safety protocols. Teachers will be getting their first opportunity to teach students simultaneously and parents will get the practice of adhering to the new arrival and dismissal procedures.
I will be in contact again on Monday with more detailed information, such as directions on how to access your cohort assignment on Aeries, arrival/dismissal and car line procedures and school safety information. Thank you so much for your support and patience as we get hybrid learning off the ground. I feel confident that with this plan we will be keeping everyone safe as we enter into our next step of uncharted territory.

Take care,

Mary Ann Spitzer
Bacich Principal
mspitzer@kentfieldschools.org

Schedule:
Cohort A1: Thursday and Friday, November 12 and 13
Cohort A2: Monday and Tuesday, November 16 and 17
All cohorts distance learning: Wednesday, November 18
Cohort B1: Thursday and Friday, November 19 and 20
Cohort B2: Monday and Tuesday, November 23 and 24
Thanksgiving Break: Wednesday, Thursday, Friday, November 25, 26, 27

**Students who have selected ALL distance learning will follow their current instructional schedule and attend their current Zoom classes daily beginning at 8:30 a.m.