November 9, 2020-Newsletter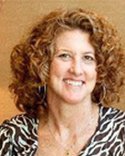 Dear Bacich Families,
On Thursday, we will be rolling out Bacich Elementary 2.0! Just like so many schools across the United States, many things will look and feel different from how Bacich was run before the pandemic. Please read this letter very carefully before sending your child to school for the first time. I am sorry there is so much information to digest, but we are prioritizing your child's safety. You can refer to my post from earlier this morning to find your child's cohort information in Aeries and their corresponding schedule.
Please prepare your child by discussing the basic safety measures of hand hygiene, mask wearing, and six foot distancing. We will be strictly enforcing these three major ways to resist the spread of COVID-19.  Please also let them know that recess will be different, and they will be asked to stay with their class cohort in a designated area that rotates weekly. Additionally, if you are driving your child to school, remind them that they will be responsible for opening the car door and getting to the gate on their own. Finally, your child's teacher will, of course, train them the first day of school on the new safety procedures (bathroom protocol, recess expectations, how to get around on campus, etc.).
Parents, you can be prepared by reviewing our Site Specific Safety Protection Plan (SSSPP) through watching the video presentation or reading the Bacich SSSPP. Also, please familiarize yourself with the Health Screening form that you will need to fill out every morning online. You will get a reminder from Parent Square at 6:30 a.m. and another at 7:30 a.m. Your child will not be admitted onto campus if, when we run our morning report, we find that you have not filled out the Health Screening. If the answer to either question is "yes," please do NOT send your child to school. It is important that you also review the new Car line/Arrival/Dismissal information and fill out the placard for your car window. Notice the staggered arrival and dismissal times depending on your child's grade level.
Your child's teacher will share more specific information about what materials to bring to class. All children should bring a healthy snack and a water bottle. The water fountains are shut off, however the water bottle refill stations are still working. If your child is a third or fourth grader, please send them with their fully charged chromebook.  Students in K-2 may leave their devices at home, unless they have a school-issued iPad that they need to use to "Zoom in" to a specialist class, such as intervention, ELD, or special education, while they are at school.  A few iPads will also be available, if needed, in each classroom. Finally, as we will likely have classroom doors and windows open for good ventilation, please send your child with a warm coat and possibly a beanie.
Thank you so much for your diligence in preparing your child for school. We are so excited to have them back!
See you soon!

Mary Ann Spitzer
Bacich Principal
mspitzer@kentfieldschools.org
Cohort Assignments
Thank you for waiting patiently to find out your child's cohort, and, in turn, their schedule until Thanksgiving (Thank you Lynn Bartha and the teachers for working over the weekend!). As you know, the schedule before Thanksgiving is set up so all four cohorts can come to school for two days each. Once we are on a week on, week off schedule after the holidays, but still in Phase 4, your child will come to school two days every other week. When we move to Phase 5, your child will come to school all five days every other week.
Here is the schedule up until Thanksgiving:
Cohort A1: Thursday and Friday, November 12 and 13
Cohort A2: Monday and Tuesday, November 16 and 17
All cohorts distance learning: Wednesday, November 18
Cohort B1: Thursday and Friday, November 19 and 20
Cohort B2: Monday and Tuesday, November 23 and 24
Thanksgiving Break: Weds., Thurs., Fri., November 25, 26, 27
**Students who have selected ALL distance learning will follow their current instructional schedule and attend their zoom class daily beginning at 8:30am.

You may find your child's cohort in Aeries. Even if your child is in all distance learning, they will still be assigned a cohort. Please view the instructions below to help you (Thank you Amy Yamashiro!). You will find the letter of your cohort in the box named "DL cohort" and the number right next to it in the box named "DL split." If you have any trouble at all, please feel free to contact the office for assistance.
Directions to find your cohort:

In the Aeries Family Portal, choose Student Info > Demographics