November 16, 2020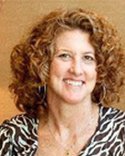 Dear Bacich Families,
Glorious, absolute blast, exciting, fantastic, kindness, flexibility, challenging, a week like no other, patience, magic, milestone, dedication, successful, appreciation, gratitude, gifts, lovely gestures. These are the words I heard, or saw written, for and by Bacich teachers and the Bacich community last week, referring to having students back on campus. Teachers posted in their newsletters so many positive feelings about seeing their beloved students in person. Parents sent appreciative emails, flowers, cards and food. Thank you so much for these kindnesses that you have shown the Bacich teachers. Their dedication to getting hybrid instruction off the ground, in a way that they could be proud of, was amazing, and they deserve your recognition. With all of that positivity, paired with having students on campus, I didn't even mind car line duty in the rain on Friday! I know that our community has gone through a lot of discomfort to get here, but as one mother shared with me, challenging times are when we grow the most–so, we are all certainly growing!
We definitely learned a few things from just two days of hybrid instruction and we are making the necessary adjustments for this week. On Monday and Tuesday we welcome cohort A2, Wednesday everyone is a 'zoomie' and then on Thursday and Friday we have cohort B1. Finally, before we break for Thanksgiving, we have cohort B2 on Monday and Tuesday, November 23 and 24. Heeding public health advice, we will have one week of all distance learning after the break, November 30-December 4.
Now that we have begun Hybrid Instruction, I am away from my desk and on campus for much of the day. In an effort to be sure your needs are met, I am asking that you please cc Lynn Bartha (lbartha@kentfieldschools.org), my assistant, on timely email requests. This way, you can be sure your email will be read the day it was sent and addressed accordingly. Thank you!
Here's to a great week!
Take care,

Mary Ann Spitzer
Bacich Principal
mspitzer@kentfieldschools.org
Cohort Assignments
Thank you for waiting patiently to find out your child's cohort, and, in turn, their schedule until Thanksgiving (Thank you Lynn Bartha and the teachers for working over the weekend!). As you know, the schedule before Thanksgiving is set up so all four cohorts can come to school for two days each. Once we are on a week on, week off schedule after the holidays, but still in Phase 4, your child will come to school two days every other week. When we move to Phase 5, your child will come to school all five days every other week.
Hybrid Instruction Schedule:
Cohort A2: Monday and Tuesday, November 16 and 17
All cohorts distance learning: Wednesday, November 18
Cohort B1: Thursday and Friday, November 19 and 20
Cohort B2: Monday and Tuesday, November 23 and 24
Thanksgiving Break: Weds., Thurs., Fri., November 25, 26, 27
Distance learning for all learners: November 30-December 4
**Students who have selected ALL distance learning will follow their current instructional schedule and attend their zoom class daily beginning at 8:30 a.m.

You may find your child's cohort in Aeries. Even if your child is in all distance learning, they will still be assigned a cohort. Please view the instructions below to help you (Thank you Amy Yamashiro!). You will find the letter of your cohort in the box named "DL cohort" and the number right next to it in the box named "DL split." If you have any trouble at all, please feel free to contact the office for assistance.
Directions to find your cohort:

In the Aeries Family Portal, choose Student Info > Demographics