November 30, 2020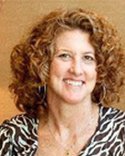 Dear Bacich Families,
Welcome back! I hope you all enjoyed a safe and relaxing holiday break. I am thankful for the time with my family and the chance to unplug for a few days. I am now looking forward to a great three weeks of school before the winter break.
As you know, this week we are distance learning for the whole week. Also, on Tuesday and Wednesday we have parent/teacher conferences all day. Please be sure to sign up for a time with your child's teacher. On the conference days, teachers will meet with their students for the morning meeting at 8:30 a.m. and be given instructions for asynchronous work for the day. Our special education, intervention, ELD and enrichment teachers will still be teaching their classes throughout the day. Also, there will be paraprofessionals available on zoom for office hours for each grade level. This information will be shared with your child during the morning meeting and through seesaw and/or google classroom.
On Thursday, December 3 at 8:45 a.m., we will be having a school-wide event. The author, Michael Tyler, (The Skin You Live In) will be visiting us in a Zoom webinar format! The webinar will include videos and slides of student work as well as an exclusive interview with Mr. Tyler. The Bacich Social Justice Committee has brought this event together for the whole school to enjoy. You may want to watch this event over your child's shoulder. It is one you won't want to miss! We will also be recording the interview for those who miss it.
Hybrid instruction will begin again on December 7. The cohort size and schedule will depend on the Trimester 2 Learning Survey you filled out, as well as our KSD/KTA negotiations tomorrow. I will be notifying you of this schedule before the end of the week. Please know that if your child is in Cohort A, he or she will be starting hybrid the week of December 7, but the number of days will be determined by the aforementioned survey and meeting. Thank you for your flexibility and patience!
Take care,
Mary Ann Spitzer
Bacich Principal
mspitzer@kentfieldschools.org