October 5, 2020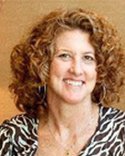 Dear Bacich Families,
Welcome to October! It has been quite some time since we have welcomed students back to campus.
Today, we will be welcoming 13 student pioneers to campus for our in-person pilot. We have three teacher pioneers who will be joining them—Maria Martin, Marjorie Bukowski, and Amber Hatfield. Ms. Martin and Ms. Bukowski will be navigating simultaneous distance learning and in-person instruction with small groups of 3-5 fourth graders from their classes. Ms. Hatfield will be supporting 3 kindergarteners and 2 first graders while they access their classroom teacher's Zoom instruction as well as provide them English language development instruction during student support time. We also have other support staff who have volunteered to be a part of the pilot, Gretchen Harris and Chris Rosenbery, who will help with supervision, and Laurel Yrun, our district nurse.
This pilot has allowed us to establish all of our safety procedures to prepare for students on campus as well as gives our teachers the opportunity to connect with students in-person as they test out the technology for simultaneous instruction. Participating parents and students will be obligated to sign and follow this Safety Pledge. The pilot will last two weeks. I will be sure to give you a summary of how the first week went in my next newsletter. After two weeks, we may include more teachers and students in the next phase of the pilot. We know that this is the best way to ensure the safety of our students and staff.
As a reminder, only staff and students are allowed on campus at this time. To learn more about Bacich's safety protocols and procedures, please review our School Site-Specific Protection Plan.
Have a great week!
Mary Ann Spitzer
Bacich Principal
mspitzer@kentfieldschools.org