October 12, 2020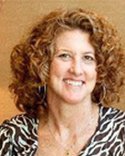 Dear Bacich Families,
Last week was very exciting. We had students on campus again! Although we only had 13 students, it still felt great!  We definitely learned a lot about safety and instruction. Parents and students committed to a safety pledge and filled out the health screening questions each morning through Parent Square. Students really did a great job, even the littles, following safety instructions for bathroom usage, washing hands and wearing masks. Everyone needed a little extra prompting to stay six feet apart. It just isn't a natural distance when you are outside socializing during break! However, we have lots of physical signs to remind students and they learned quickly. In class, it was a little easier, as the desks are situated six feet apart.The teachers have been testing out a variety of technology to support simultaneous instruction, including their large classroom displays, iPads, webcams and conference speaker/microphones. The overall feeling was very positive on campus and I loved hanging out with the students during recess. This week we will be adding two, slightly larger, groups of fourth graders, continuing with the two first graders and discontinuing the kinders. I will give you the update again at the end of the week. We hope to keep adding more staff and students as we move into our next phase of the pilot and get more adept with in-person hybrid instruction. Thank you for your patience as we work through the details, so we can be prepared to add more students and teachers safely and effectively.  Staff and student safety is our highest priority.  
Teachers are continuing to amaze me with their stamina and innovative ideas for engagement in online learning. As I read their weekly newsletters and visit their Zoom classes, I am reminded of the extraordinary work they are doing every day in an arena in which they never dreamed to be teaching. I know that you parents are aware and grateful, as I hear praise for our teachers from you weekly. Thank you so much for the support.  
Have a great week!
Mary Ann Spitzer
Bacich Principal
mspitzer@kentfieldschools.org