October 19, 2020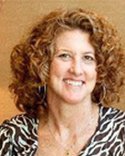 Dear Bacich Families,
As you may well be aware, we are methodically planning for the reopening of in-person school with a hybrid model which is a combination of distance learning and in-person instruction. Our pilot continues this week with two classroom teachers and 11 students. This has been an invaluable step in our planning as we have been learning so much from the pilot experience. Staff had an opportunity to debrief with the Kent and Bacich pilot participants on Friday and it proved to be very informative. Thank you for your support as we work out the final safety and instructional details to bring you the best hybrid instructional plan possible, keeping our student needs at the forefront. I continue to field questions about our hybrid plan and will be holding an informational 'zoom chat' soon to be able to answer any further questions. I know it may be hard to decide if all distance learning or hybrid instruction is best for your child without all of the exact details of the hybrid model. Please be patient with us as we iron out all of the details. It is so incredibly complicated, that it actually feels like we are opening a new school! Thank you for the ongoing support of our teachers and staff.
I want to say a big thank you to the PTA and the Lead Room Parents for planning some fun for all of the classes for Halloween. It seems we are quite challenged during this time to be able to continue all of our holiday traditions, so it's pretty great when people get together to make new ones! There will be some fun Halloween materials to pick up with your grade level materials pick-ups in the next couple of weeks.
Wendy and I have decided to pick up where the last administration left off and continue the Bacich Bear Broadcast. It is great to be able to recognize students for their Bacich Bear Card awards and you also get a chance to get to know a little bit more about Wendy and I. We will be beginning a series on Words of Wisdom that combine nicely with our Pillars of Character. Students may watch this with their class during their morning meeting on Monday mornings or another convenient time during the week. The archived versions can be found on our website. Here is BBB #4 for your viewing pleasure.
Respectfully,
Mary Ann Spitzer
Bacich Principal
mspitzer@kentfieldschools.org