September 8, 2020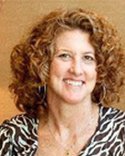 Thank you so much for joining us on Back to School Night! I was so pleased by the attendance and so proud of our teachers doing such a great job.  Their presentations were professional, informative and heartfelt. If you missed it, it was recorded and is available in full on our district website.  It starts with a 25 minute administrator presentation and then you can fast forward to your grade level presentation (every 30 minutes).  The recording ends with a 30 minute Q&A with the administrators. Additionally, teachers are sending their grade level presentation slide decks in their weekly newsletters.
Technology: Please continue to communicate with us if you are having any technology difficulties. If your student is struggling with logging in to apps or programs, or using zoom tools, please connect with your classroom teacher. If they cannot fix it, they will connect with our district technology help desk for answers. If your device is broken, please contact our front office (415-925-2220) and we can trade it in for another one. If you have been on the list and waiting patiently for an iPad, we now have more to loan out! Again, please email or call the front office and we can issue you an iPad right away.
Distance Learning Expectations: These expectations were reviewed on Back to School Night, but as another quick reminder, please give your child as much independence as possible with their teacher and their Zoom classes from 8:30-1:00 (8:30-12 for Kinder). The teachers are doing a great job accommodating students' special distance learning needs within this format. At this time, we do not have an independent study option available.  Don't forget to encourage your child to engage in our after school enrichment choice board.  There will be new videos weekly and they are so much fun! 
Intake Conferences: This week, September 8, 9, 10, and 11, teachers are scheduling Intake Conferences with parents and guardians after the instructional day. The purpose of these conferences is for teachers to learn more about each child and their unique characteristics. Please sign up for an intake conference using the invitation through Parent Square from your child's teacher. Conferences are 10-15 minutes long and teachers may have sent you a few guiding questions to help the conferences run efficiently. Thank you for participating.
I hope you enjoyed the extra day added to your weekend! I'm looking forward to a great 3rd week of school in distance learning. Thank you for all of the support you are providing your child and the teachers.  We will continue to be successful working as a team.
Take care,
Mary Ann Spitzer
Bacich Principal
mspitzer@kentfieldschools.org