September 14, 2020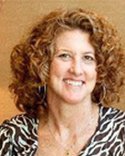 Dear Bacich Families,
Last week marked another successful week in distance learning. Thank you again for being such great partners in this journey to provide effective instruction to your children in the most challenging of times. Teachers are being stretched daily andcontinue to be dedicated to problem solving and making school engaging and fun. Your children are amazing and inspire us to do our best every day.
Intake Conferences: Thank you so much for participating in the Intake Conferences this week. It is such a great opportunity to share all the things that make your child special with your classroom teacher. The teachers really appreciated learning more about your children.
Caring: This month, our counselor, Maia Yamasaki, is doing a lesson in each classroom that focuses on one of our Pillars of Character: Caring. Specifically, Maia is working on self-care for our students and is reading the story Breathing Makes it Better. It is a kid-friendly guide to letting negative emotions go as they arise, by using imagery and mindful breathing. After reading the book, she teaches the kids some fun and easy deep breathing techniques. 
Special Education Services: Our special education services are fully up and running!  Thanks to Jen Shelly and Erin Early creating a complicated master schedule, all special education students are receiving their push in and pull out support weekly from our special education staff. Erika Salazar, our speech therapist, is also zooming with her students at both Kent and Bacich all day long! Our new school psychologist, Cristina Moisa, has hit the ground running and she is diligently testing students in-person following all of our safety guidelines.  
Materials: There continues to be materials pickups weekly for different grade levels.  This week the 2nd grade teachers handed out "school in a bag" that included math materials, a whiteboard and a rock (!) for a community project. Ms. Libby and Ms. Poon handed out art supplies and recorders to 4th graders on Friday. If you missed your window to pick up materials, the following day we will have the materials in the office or they will be right outside the office to pick up when you can.
Enrichment Choice Board: The feedback on our enrichment choice board has been so positive! Each video has received hundreds of hits! If you haven't checked out the activities on this site, please do so next week. Each video guides your child through a fun activity, a challenge, or teaches them how to do something that they can repeat after they watch.  
ELPAC (English Language Proficiency Assessments for California) testing: Students whose home or primary language is not English (i.e. English Learners) are being assessed on campus this week by Ms. Amber Hatfield. All required safety guidelines will be followed and students must wear masks. Please contact Ms. Hatfield  (ahatfield@kentfieldschools.org) if you have any questions or still need to confirm your testing time. 
Have a great week!
Take care,
Mary Ann Spitzer
Bacich Principal
mspitzer@kentfieldschools.org