September 21, 2020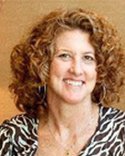 Dear Bacich Families,
As I reflect on the past week and what's ahead, I continue to be filled with gratitude and excitement to work in an environment full of dedicated staff, supportive parents and guardians and a community filled with kindness!
Please be sure to read your child's class newsletters each week, as they are filled with important information such as where you will find news about what students learned during the week, materials they need for the upcoming week, links for extension activities, fun things to do with family and so much more! I am inspired by the heartfelt communications teachers are sharing in an effort to maintain a strong school and home connection.
Our school library is now open for book check out! Please just follow the step by step online procedures found on Mrs. Warnick's blog! Pick up and drop off books every Friday in front of school. Thank you Mrs. Warnick!
Last week, second graders transformed rocks by painting them into ladybugs to support Project Love Bug which is sponsored by Good Fairy Marin County. Now, area grocery store workers will get a thank you Love Bug from Bacich Elementary students for being essential front-line workers! And if that wasn't enough, they also wrote thank you letters to the wildfire firefighters that will be distributed to the front lines through Ms. Spitzer's and Mrs. Ross' sons! It was heartwarming to watch families come to Bacich each day last week to drop off their handmade gifts into the baskets in front of our school.
Our KSPTA has organized a family buddy system for new families or families who might need some extra support. It is beautiful to see that we have over 30 volunteer buddies matched up with families. KSPTA has also coordinated Lead Room Parents for each classroom, which is a great help as we navigate this school year. A HUGE shout out to all of you who are volunteering your time and engerry to support our Bacich community.
As you may know, Marin schools will be able to begin reopening for in-person instruction in the next few weeks. As KSD transitions you can anticipate a gradual plan that will support the safety and well-being of our students while maintaining a quality instructional program. Our hybrid design consists of serving small cohorts for 12 students in-person while simultaneously offering remote instruction. This approach will allow for our students to follow their current daily schedule, interact with peers and provide flexibility if we need to move in and out of full distance learning based on the landscape of COVID-19. We are all excited about having students back on campus, although we want to be sure to plan carefully so we are fully prepared for our students when the time is right.
We appreciate your ongoing support and look forward to a fantastic week ahead!
Mary Ann Spitzer
Bacich Principal
mspitzer@kentfieldschools.org