September 29, 2020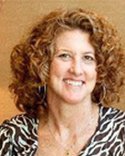 Dear Bacich Families,
Welcome back from your long weekend. I hope this newsletter finds you and your family safe, healthy, and far from all of the wildfires in the area.
Here is what is happening this week.
Pilot program: We are busily preparing to welcome a small group of students and staff to school for our in-person learning pilot that begins next Monday, October 5th. It is important to have all of our safety procedures in place before they begin. These students and teachers are the pioneers that will help us to develop the most effective and safe hybrid learning model possible.
Library: I saw a few library books happily placed outside waiting for students last Friday. Please remember that you can now check out books from our library following the library procedures found on Mrs. Warnick's blog. Each Friday you can pick up and return books out in front of the school. A big thanks to Mrs. Warnick for making it possible for students to check out books!
Staff Updates: One of our amazing paraprofessionals, who also happens to be a certificated teacher, Katie Knopf, has been hired to serve as our .4 Reading Specialist. She will continue some of her paraprofessional hours as she adds on time to work with some of our most challenged readers. We are so excited to welcome Katie to this new position. Her official start as the Reading Specialist is October 5th. We also welcome Devyn Gilman as our long term substitute for Mrs. Katie Stern in first grade. Devyn comes to us with experience as a first grade teacher as well as advanced education in literacy. Her positivity and enthusiasm are contagious. We were lucky to find her. Welcome Devyn!
Staff T-shirts: Have you seen our new Kentfield district t-shirts?! They are just fabulous and really unify our Kentfield staff as well as symbolize our district commitment to equity and inclusion. On the front they say "Love not Hate" and the back says "Better Together." Our own Barbara Libby designed the shirts and if you would like to learn more about their evolution, please check out Barbara's blog.
Materials: Please remember to read your child's teacher newsletter so you can gather all the materials your child needs ready to go for school each week! This week, there will also be a third grade materials pick up on Friday from 12:30-2:30 p.m. If you can't come at this time, we will have the materials available in the front office.
Seesaw usage last week: 2,101 new items, 1,466 likes, 852 teacher comments, and 356 parent visits!
I hope you have a great week!
Mary Ann Spitzer
Bacich Principal
mspitzer@kentfieldschools.org