Welcome to Bacich Elementary School!
Bacich Announcements
Bacich Registration
Please contact Lynn Bartha with any registration questions.
School Tours Sign Up: Tours are available for parents of students entering Transitional Kindergarten. These tours are for Kentfield School District residents only. Tours will be held on Tuesdays during the month of February and one Tuesday in March, from 2:00-2:30 p.m. Meet the tour group at the Bacich school office.
TK / Kindergarten Registration Now Open
Universal Transition Kindergarten Information Session Slides - Spanish and English
Incoming Kindergarten students will need to turn 5 years of age by September 1, 2023.
Incoming Universal Transitional Kindergarten students will need to turn 5 years of age between September 2, 2023 and April 2, 2024.
New Student Registration Information
"Marin's best public elementary school? Website declares winner."
Site Shortcuts
Bacich Events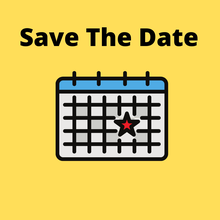 March 10 Now Regular Instructional Day
On January 5, 2023, the KSD closed both schools due to power outages, the uncertainty of PG&E power restoration/maintenance, and its impact on school operations. Our staff continued to work through the day remotely and on-site and children stayed home in the safe care of an adult. Together our instructional staff and administration agreed to make up this lost day of learning by converting March 10, 2023 (professional development/non-student day) into a regular instructional day. We are disappointed to lose out on a professional learning day for our staff, although we look forward to having our students on-site for a day of learning. Please mark your calendars regarding this calendar change.
2022-2023 District Calendar PDF & 2023-2024 District Calendar PDF
Friday, February 3, 2023
KSPTA general membership meeting, 8:30-10:30, Bacich (coffee social during first 15 minutes)
Monday, February 6, 2023
Safety Committee meeting, 9-10 a.m., agenda
Tuesday, February 7, 2023
School Board meeting, 5-8 p.m.
Wednesday, February 8, 2023
Parents in Action meeting, 8:30-10:30 a.m., Bacich Room 7
Technology Committee meeting, 4-5 p.m.
KIK Board meeting, 7-9 p.m., District Office
Friday, February 10, 2023
Free COVID-19 Tests Available
If you would like a test please stop by your child's school office and request a COVID-19 test box. If you have any questions about COVID tests please reach out to our school nurse, Laurel Yrun, lyrun@kentfieldschools.org.
---
Illness Symptoms? When to Stay Home
Please reference this exposure notice for information on symptoms, communicability and prevention. (English I Spanish).
Please keep your child home if they are sick. It's not too late to get your flu vaccine. Please contact our school nurse Laurel Yrun (lyrun@kentfieldschools.org) with any questions you may have about how to navigate illness and school this year.
---
Resources and Information
Annual Updates
School Board and District Committees
Regular School Board Meeting: Tuesday, February 7, 2022 at 5 p.m.
Agenda will be posted here by 5 p.m. the Friday before the meeting.
Visit the School Board page for the archived videos of board meetings, letters to the community, agendas, and minutes.
---
Rewarding Job Opportunities
CURRENT KSD OPENINGS
Are you interested in part time work in a school setting? Do you enjoy working with small groups of students?
If so there are two ways you can engage in this type of work. Apply for an open Classroom Paraprofessional position or sign up to be a substitute for the Kentfield School District. We need to build our pool of paraprofessionals and substitute teachers. If you are interested in either of these roles please reach out to rrose@kentfieldschools.org or follow the directions below.
Apply to be a Classroom Paraprofessional HERE
See information to be a Marin Substitute Teacher HERE
KSD substitute information: video and slide deck
Getting To and From Bacich Elementary School
All visitors to Bacich Elementary School must enter school grounds through the main office. A visitor badge is required for all visitors and volunteers during the school day, and can be obtained in the office.
Please consider walking or biking to campus. Visit Safe Routes to School to discover the best and safest route to walk, bike, skate, to Bacich!
---