Families
Home Language Survey
California Education Code, Sections 313 and 60810 contain legal requirements that direct schools to determine the language(s) spoken in the home of each student.
Back to School 2021-2022
Information and resources will be posted throughout the summer.
Back to School Calendar – Key Dates
August 18: Bacich New Family Welcome, 6:00 p.m.
August 19*: Bacich Kindergarten Back to School Night, 6:00 p.m. *Note date change
August 24: First Day of School
August 25: Bacich 1st-4th Grade Back to School Night, 6:00 p.m.
September 23: English Learner Family Resource Night, 6:00 p.m.
---
Bacich Summer Reading
---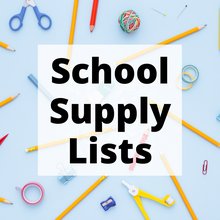 Calendars & Schedules
Involvement Opportunities
Information and Resources
Homeless and Foster Youth McKinney-Vento Act - Support, information, and resources for homeless and foster youth. The McKinney-Vento Act defines homeless children and youths as individuals who lack a fixed, regular, and adequate nighttime residence.
Getting To/From Bacich Elementary School
A new security fence restricts access to our campus during school hours, and all visitors and volunteers will gain access through the gate in front of the main office or with a FOB device to access campus from the McAllister neighborhood.
A visitor badge is required for all visitors and volunteers during the school day, and can be obtained in the office. Additional security measures will be shared as our year unfolds.
Families can gain access to campus through the school office.
To enter/exit campus from McAllister Avenue during the school day, a FOB device is necessary. FOBs can be picked up at the Kentfield School District, which is located at 750 College Avenue. Please make an appointment with Patty Martinez (pmartinez@kentfieldschools.org) to obtain the FOB device. Limit (1) FOB per family.
Bacich families may park along along Sir Francis Drake Boulevard fronting the school or in the McAllister neighborhood when coming to campus. Please be mindful of parking restrictions.
We ask that all members of our school community be particularly respectful and mindful of our neighbors.
Please visit our Safe Routes to School page to learn more how to get to school without using a car.